Step up to increased efficiency and profitability.
Visual Matrix's property management system and Aavgo's 360 virtual front desk have partnered to provide a comprehensive solution for hospitality businesses, combining contactless check–in, automated guest communication, and a tailored guest journey. This partnership allows for an enhanced guest experience that is secure, efficient, and cost–effective.

Schedule a demo for a chance to win Beats by Dre Headphones!
Learn more details below.
Schedule a demo for a chance to win!
Schedule a demo for a chance to win a pair of Beats by Dre headphones. No purchases necessary, just schedule a demo of Aavgo below and you'll be automatically entered for a chance to win.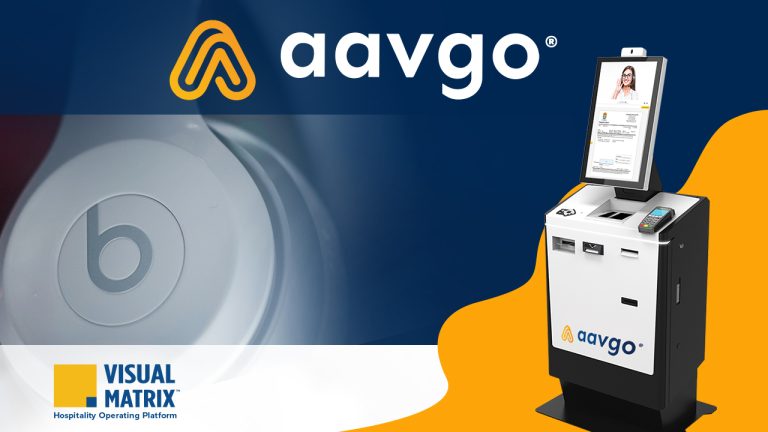 Aavgo's Virtual Front Desk is a complete kiosk solution for hotels that want to provide a contactless experience guests prefer. Everything your front desk does, the Aavgo Virtual Front Desk can do, too.
Check-ins/check-outs
Walk-ins
RFID & mobile keys
Swipe, tap, & cash payments
Extend stays
Live, on-screen agent for assistance
Answers incoming calls
Runs night audits
Prints or emails folios
When your front desk is busy or understaffed, Aavgo takes the pressure off your staff and makes guests happy all at the same time. Read below for our trusted client testimonial.
Use the form below to schedule a demo today.