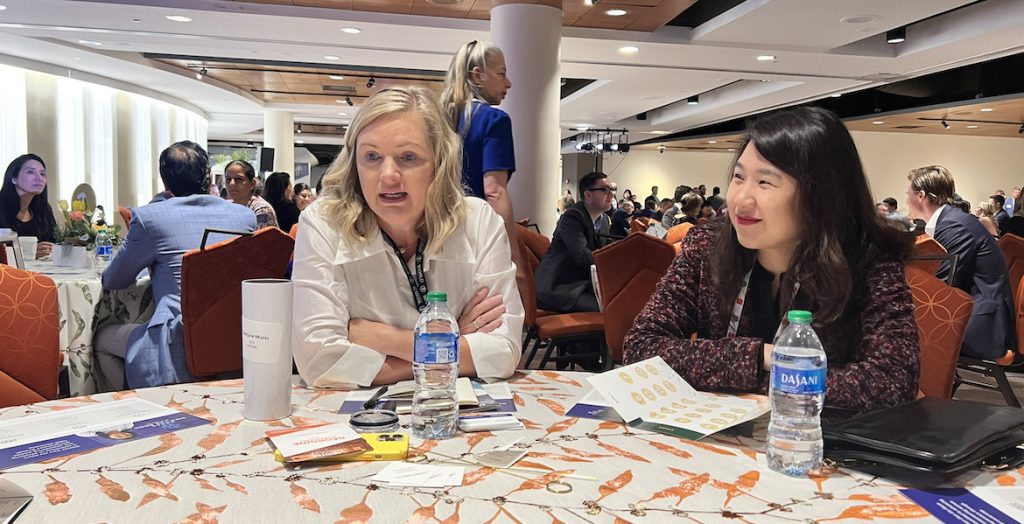 Resources to Empower Women Hoteliers
Georgine Muntz, our CEO, believes strongly in supporting women in business. This belief is held throughout the company and our partners.

Below are just a few of the ways that we are involved in helping to support and grow women in hospitality. Have an idea that we can partner on? Reach out and let us know.
WOMEN HOTELIERS SESSION & LUNCHEON – TAKING FLIGHT: WOMEN ON LEADING THE WAY, TAKING RISKS, AND DOING THE IMPOSSIBLE
OUTSTANDING WOMAN HOTELIER OF THE YEAR AWARD
If you're going to AAHOA, don't miss this exciting ceremony!
The Castell Project is a nonprofit with a mission to see women in more than one of every three positions at all levels of hospitality industry leadership and ownership.
Georgine recently moderated two round tables at the opening session of the Hunter Conference.