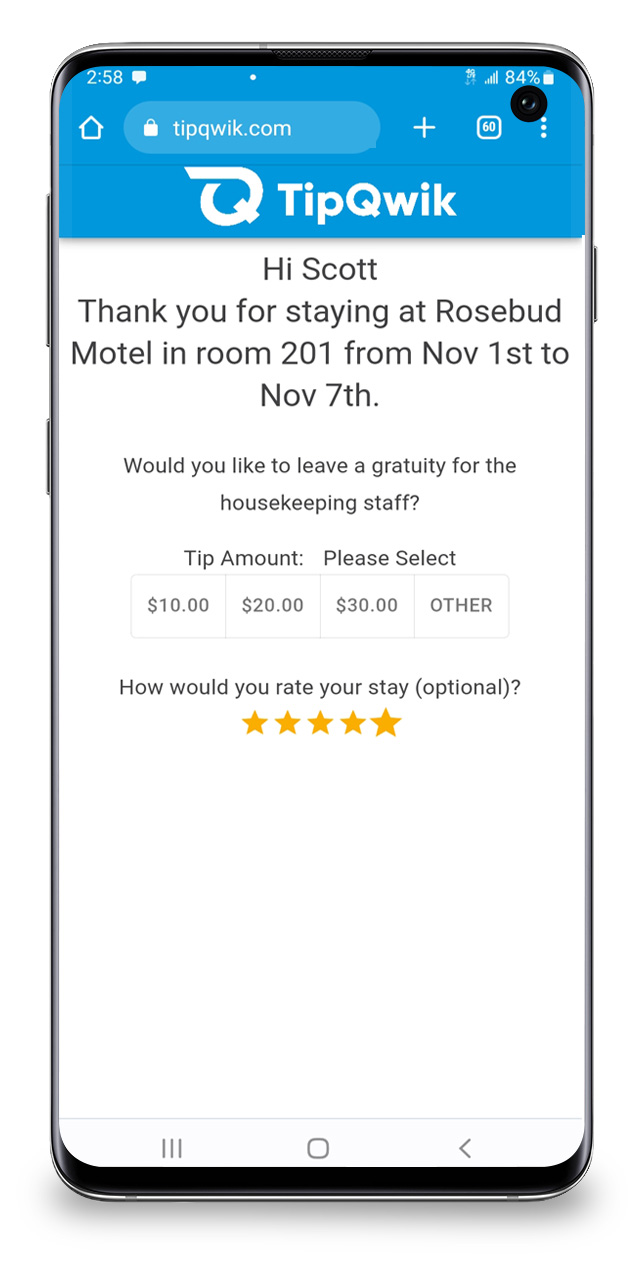 Anywhere Anytime Tipping with TipQwik and Visual Matrix.
TipQwik is a mobile tipping application that integrates with the Visual Matrix Hospitality Operating System, making it one of the safest and most convenient ways for guests to leave a tip.
No Cost to the Hotel!
Sign up today and start receiving tips tomorrow!
Reduced Turnover through retention and reduced hiring costs


Greater Visibility
around total employee compensation


Satisfaction Metrics
via surveys and guest ratings
Sign up for TipQwik today