Company organizing free workshop for Los Angeles hoteliers to help them meet deadline of new city ordinance taking effect on August 12
Richardson, Texas (August 3, 2022) – Visual Matrix, an industry-leading provider of advanced technology solutions for the hospitality industry, is meeting the increasing demand for emergency safety devices in hotels with its Mobile Operating Platform known as MOP.  A panic button is one of MOP's many features readily available when the app is downloaded to a mobile device.
"As more and more cities across the U.S. create ordinances that require hotels to quickly implement an ESD for staff like Los Angeles just did, MOP is proving a valuable solution because it can be downloaded and used immediately after set-up," Georgine Muntz, Visual Matrix CEO, said.
Los Angeles' New Worker Protection ordinance goes into effect in less than two weeks on August 12. According to labor and employment law firm Fisher Phillips, the ordinance states a portable personal security device must be provided to any hotel worker assigned to work in a guest room or restroom facility alone. The device must signal the hotel worker's location and provide a direct contact between the worker and a hotel security guard, manager, or supervisor who is designated to respond to violent or threatening conduct.
MOP's panic button was designed to help hotels protect their workers from danger while working inside rooms and can assist with meeting the requirements of city ordinances. The panic button appears on every screen within MOP, and when tapped, automatically activates the device's camera to capture the scene and sends panic alerts to other staff members via text message and phone calls, telling them the location of the staff member who's in trouble.
"The other great thing about MOP is that it can do much more than provide a panic button. It can pay for itself with the efficiency and transparency of helping your entire staff work smarter, faster and safer. Over 1,000 hotels already use MOP to lower their cost of housekeeping and maintenance. MOP is easy to set up, use and learn. This is the most important benefit hoteliers express in today's difficult labor market," Muntz said.
To help hotels in the Los Angeles area comply with the new city ordinance by the deadline, Visual Matrix will be onsite at the Sonesta in Redondo Beach from August 11-12. MOP education and system setup sessions will be held from 1pm-4pm PT each day. For more information, contact sales@visualmatrix.com.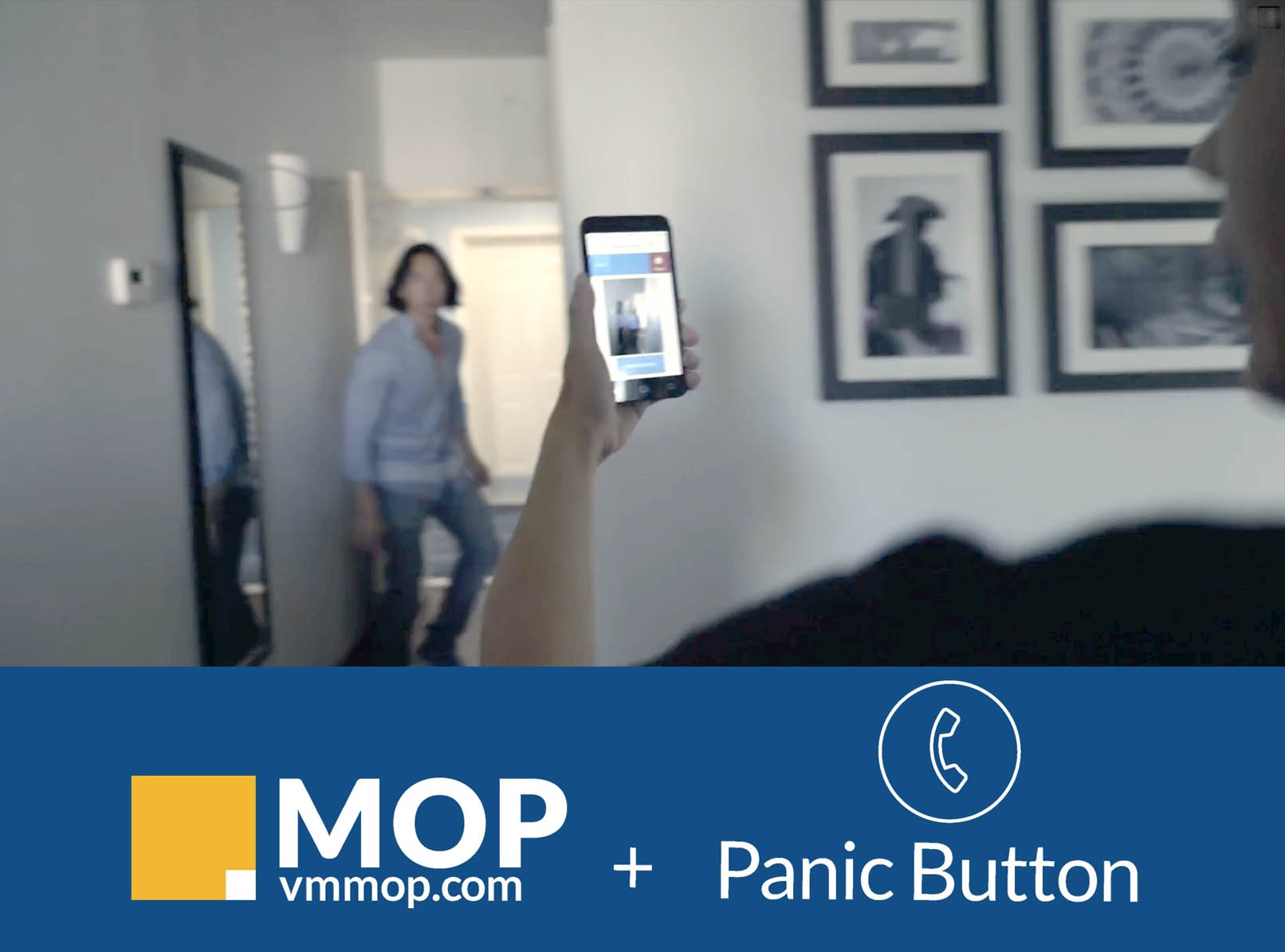 About Visual Matrix  
Visual Matrix is proud to be the trusted technology partner of choice to ambitious, hotel owners and operators who want an innovative hotel operating system, complete with all the problem-solving, value-adding, easy-to-use tools they need and nothing they don't. With features like Revenue Management LIVE! for automatic rate optimization, a fully integrated channel manager, and a mobile app for tracking labor performance and enhancing housekeeping and maintenance management, Visual Matrix gives smart hoteliers a way to optimize the guest experience from reservation to return stay. As the technology provider of choice for over 20 years to international brands, Visual Matrix optimizes hotel operations for more than 3,000 properties in 30 countries worldwide. For more information and to see how we work, visit visualmatrix.com.