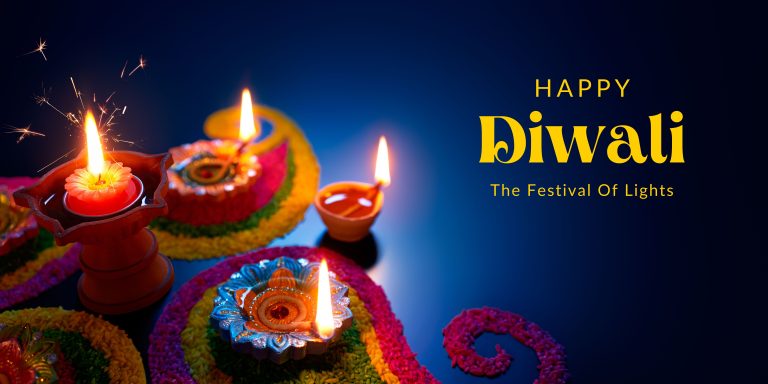 Diwali, also known as the Festival of Lights, will be celebrated this year on November 12. To our friends throughout the hospitality industry who celebrate, the team here at Visual Matrix wants to wish you and yours a very bright and happy Diwali celebration!  
If you're unfamiliar with India's biggest national holiday, you're in for a treat. Diwali is a special time of joy, unity, and celebration when families and friends come together to illuminate their homes, exchange gifts, and indulge in delicious feasts and sweets. It's another occasion to honor diversity and support those who celebrate and join in on the fun. 
5 ways to spread the Diwali spirit of hope this year:
1.) Light Up Your Home
Decorate your home with colorful lanterns, candles, and diyas (oil lamps) to symbolize the triumph of light over darkness.
2.) Savor the Flavors
Delight your taste buds with traditional Indian sweets like gulab jamun, jalebi, and laddoos, or explore the rich flavors of Indian cuisine at a local restaurant.
3.) Exchange Gifts
Exchange gifts with your loved ones to convey goodwill and blessings. Consider gifting items like clothing, jewelry, or even a simple heartfelt card
4.) Attend Local Diwali Events
Look for local Diwali events, including cultural performances, live music, dance, and dazzling fireworks displays.
5.) Participate in Rangoli
Try your hand at creating colorful rangoli designs on your doorstep or in your community. It's a beautiful art form that adds to the festive atmosphere.
6.) Donate to Charities
Diwali is also a time for giving back. Consider making a donation to a charitable organization or participating in community service to spread kindness.
Diwali is a special time to appreciate the rich tapestry of Indian culture and the warmth of its people. Join in the celebration and extend your support to friends, colleagues, and neighbors who observe this radiant festival.
See how Visual Matrix Celebrates Diwali!