In today's digital age, the hospitality industry is rapidly evolving, with online bookings becoming increasingly popular among travelers. A key component of this shift is the adoption of booking engines by hotels. A booking engine on a hotel's website or mobile app streamlines the reservation process and offers numerous other benefits as well. 
Here's a look at our top 5 reasons hotels should use a booking engine that's seamlessly integrated with their PMS (Property Management System).

Top 5 reasons hotels should use a booking engine
1. More revenue! This is the primary advantage of using a web hotel booking engine. Direct bookings often result in higher profit margins, because you don't have to pay commissions to third-party platforms, like OTAs (Online Travel Agencies). With complete control over your pricing,  you can offer more competitive rates, attracting more customers. Booking engines with integrated upselling and cross-selling tools are best. You can also encourage customers to book additional services, such as spa treatments and room upgrades to further increase revenue.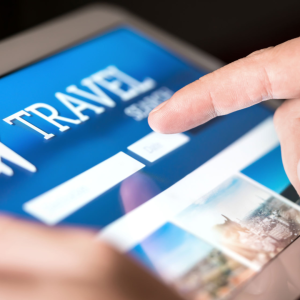 2. Travelers want it. Booking engines provide a seamless and user-friendly experience for your customers, making it easy for them to navigate and complete their reservation. Features like real-time availability, instant booking confirmations, and secure payment processing instill confidence in customers and reduce the likelihood of booking abandonment. Moreover, you can personalize the booking experience by offering tailored promotions, loyalty programs, and special packages,
3. Increased efficiency. As mentioned above, booking engines can and should be integrated with a hotel's PMS and Channel Manager. Together, they provide real-time alignment with your room inventory, rates, and reservations across all your distribution channels and eliminates manual processes and the risk of overbooking. Even better, you can easily implement dynamic pricing strategies based on demand, seasonality, and competition to maximize your revenue opportunities.
4. Access to valuable data. Booking engines collect a wealth of data about customers, including their preferences, booking patterns, and demographic information. The data can be used to generate valuable insights into your customers' behavior, enabling you to refine your marketing strategies, develop targeted promotions, and improve your overall service offering. Booking engines also provide useful performance metrics, such as conversion rates and average booking value, which can help hotels identify areas for improvement and measure the success of their online booking efforts.
5. Improved brand visibility. A booking engine can significantly enhance a hotel's online presence and brand visibility. They often include customization features to extend your hotel's brand look and feel to the booking engine itself, creating a polished, streamlined experience for customers that builds trust in your hotel. In addition, you can integrate customer reviews into your booking engine to reassure potential customers and encourage them to book.
But, you might ask, do booking engines actually help customers find your website in the first place? Yes they do! A booking engine can be optimized for search engines, like Google, so your hotel ranks higher up in search page results. The higher you're ranked, the more website traffic you can get. 
Booking engines can also be integrated with your social media pages, increasing your brand exposure and attracting new customers to your hotel's website. And, independent hotels can use a booking engine on their own website to drive direct bookings.
For More Information:
Visual Matrix PMS software offers seamless booking engine integrations with Vertical Booking, SiteMinder, SynXis, SHR, and Net Affinity. To learn more, book a demo or contact us today.