A hotel property management system (PMS) is the central hub for a hotel's daily operations. By its nature, it connects all your staff to what's going on at your hotel, from reservations and housekeeping to revenue management and guest needs.
Advanced PMS software, like the Visual Matrix PMS, should include tools and features that address the critical need for hotel staff to work together and communicate as a team in order to provide a better guest experience that impacts a hotel's bottom line.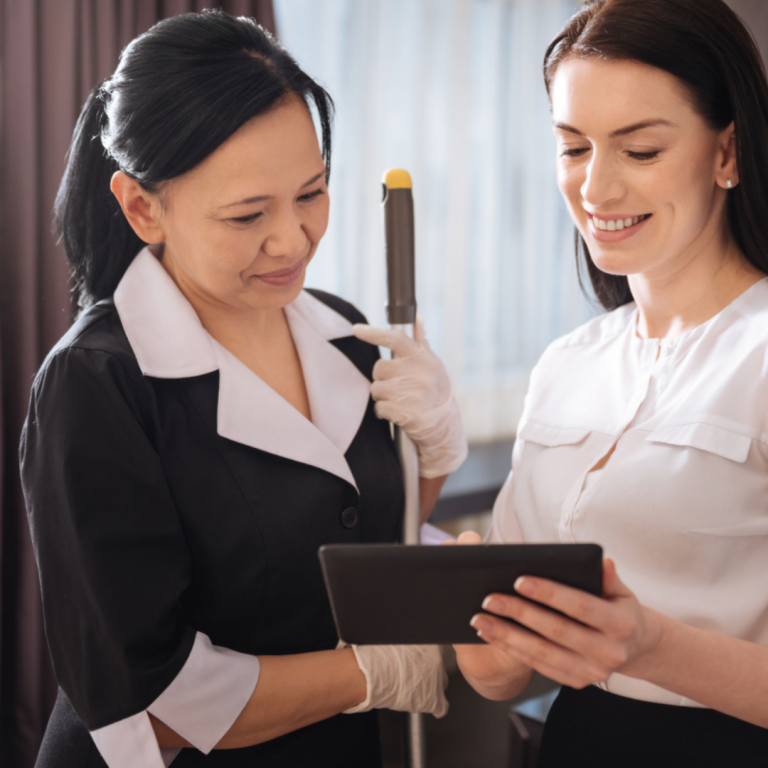 For example, the Logbook widget on the dashboard of our cloud PMS software can be used by each of your departments to communicate with their team members and as a daily activity log to highlight instructions, issues, and guest needs that can be lost from shift to shift.
Our PMS also provides hotels the ability to receive and respond to Guest Texts not only to answer questions and collaborate to fulfill requests, but also to provide a more modern experience where guests are notified when their room is ready and are welcomed at check-in and thanked at check out.
With tools like these, a PMS can deliver all the benefits of improving your staff's communication and collaboration, including:
Increased Productivity – Good communication and collaboration helps your staff do their jobs better and deliver better customer service, resulting in higher customer satisfaction, higher occupancy rates, and higher revenue.
Increased Teamwork – When staff are able to communicate and collaborate, they're able to problem-solve better and faster, which improves your guest experience.
Better Morale – Communication and collaboration help to create a positive work environment, making staff happier and reducing turnover.
If you'd like to talk about how a PMS can benefit your hotel operations, we're open to collaboration. The first step is to get in touch by scheduling a demo. You can also learn more about us here.